Get Eligibility, Benefit, and Payment Information in One Place.
Choose the option that works best for you. Pricing for AllPayer Access, AllPayer Plus, and Medicare Access is based on your monthly transaction volume, so you only pay for what you use. No long-term commitment is required. Enroll Now!
Eligibility and Benefits Only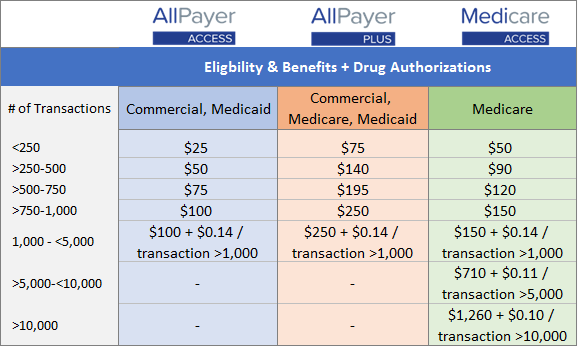 Includes Claim Status Inquiry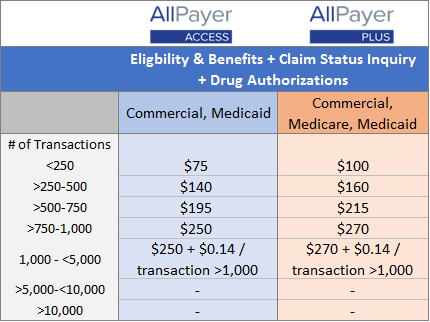 Note: Provider office is billed based on actual activity in prior month. All major credit cards and automated clearinghouse (ACH) accepted as payment methods.

To sign-up, complete this enrollment form and a NantHealth Representative will contact you for your payment information.
If you have any questions, please give us a call at 1-800-721-8563 (Press 2 for Sales).
"We absolutely love NaviNet. We see a number of patients covered by smaller health plans and it saves us a lot of time and gives us something we can print out and save in the patient's chart."
-Diane Vinti, Billing Supervisor, American Mobile Imaging